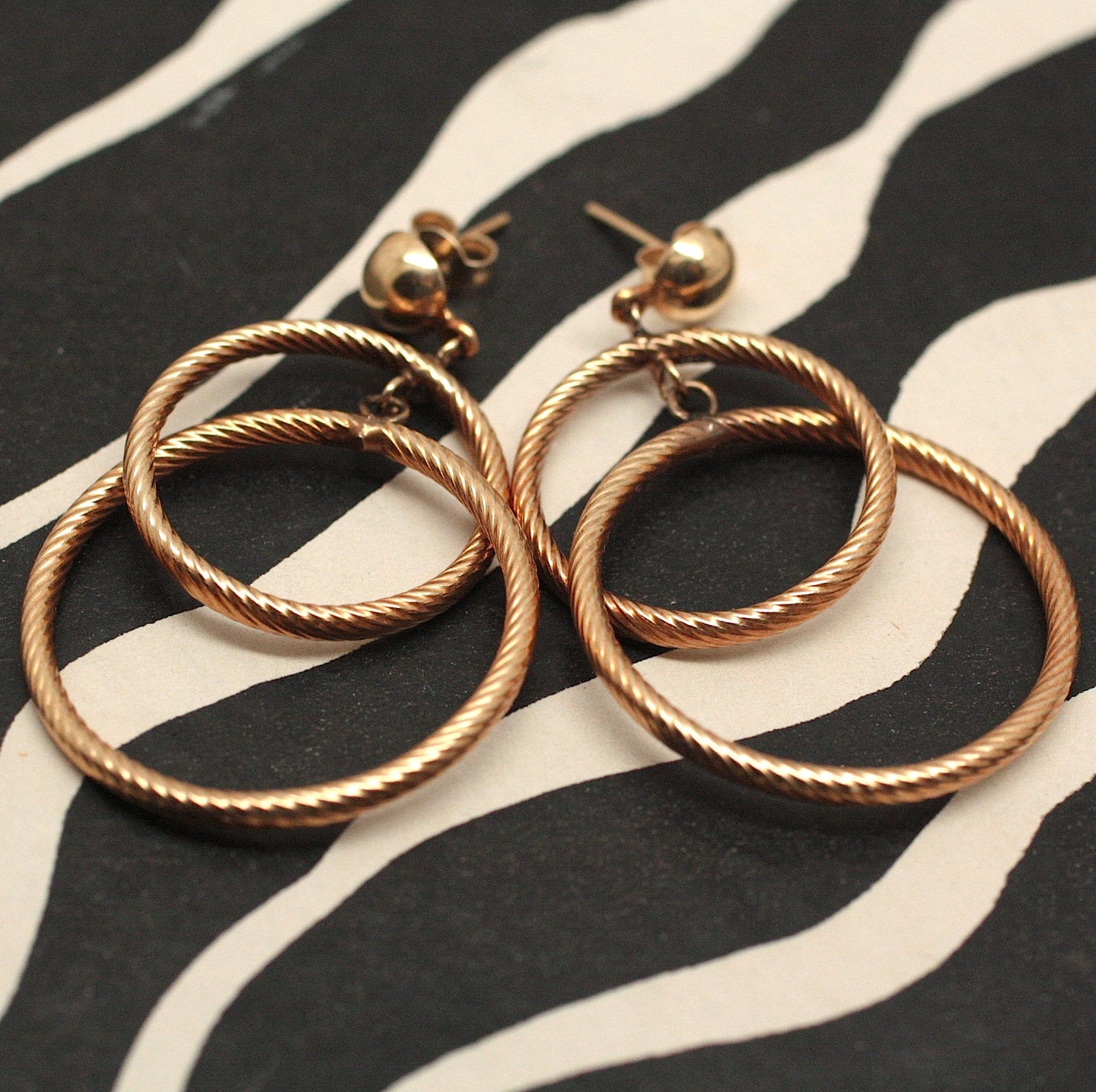 Circa 1950-1960 14K double-hoop earrings
Inventory #: D0224-218 
Circa: 1950-1960
Materials: 14 karat yellow gold 
Size: 2 inches total drop, larger bottom hoop measures 1 1/4 inches across. 
Condition: Very good, a bit tarnished but we'll polish them if you'd prefer! 
Description: A different take on a basic hoop, this pair is two interlocking hoops dangling from a basic stud top. Great for most any look, you'll be sure to get some milage out of these earrings! 
Regular price $235.00 USD Sale